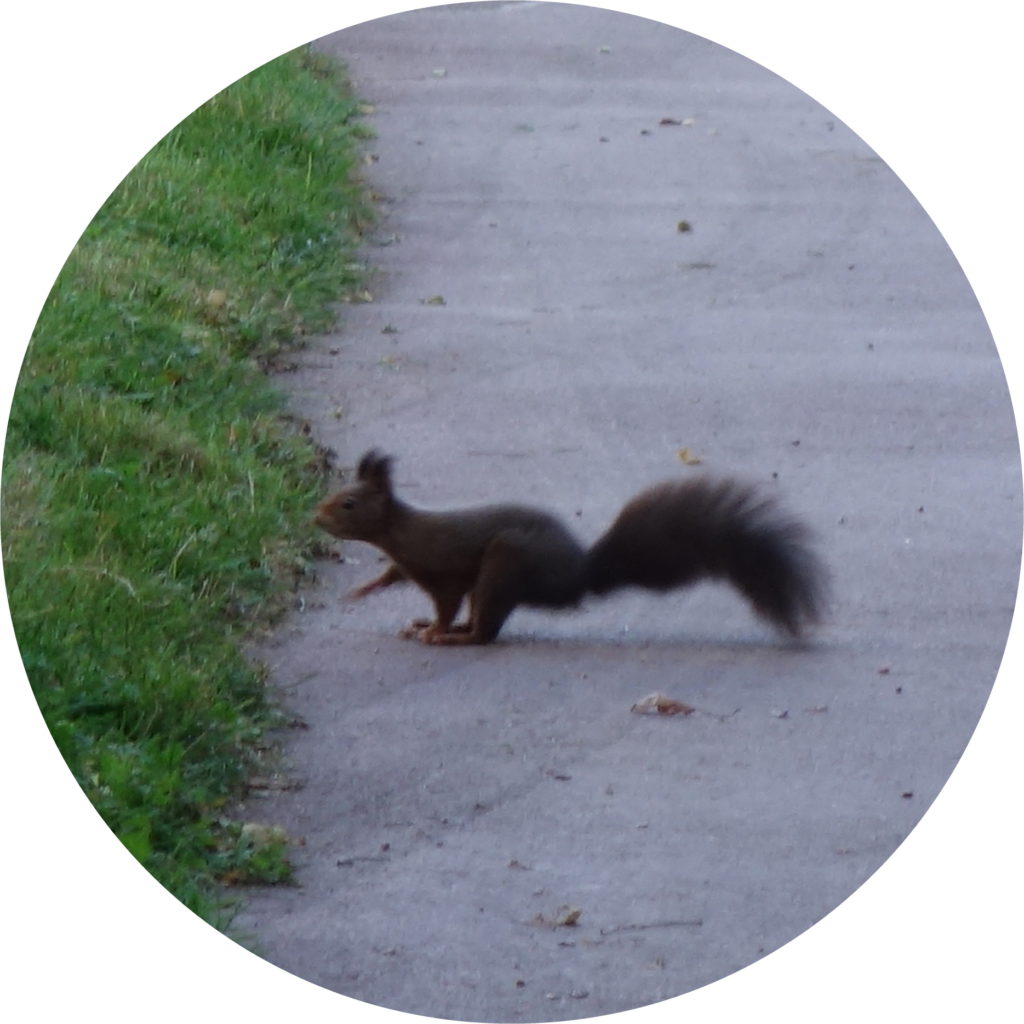 Finally I was able to visit my cousin after 3 long years. Last time I visited him in 2018. During that trip we also took apart at the Oktoberfest. You can find a photo story here: [LINK].
This trip with train was pretty long. Pécs-Budapest alone was a 3-hours long journey. Adding the Budapest-Stuttgart traveling time, we will have a 13-14 hours long trip. This was double in time. That is the difference, if someone lives on the periphery (Pécs), or in a frequented area (Vienna). This time I bought a two way ticket from Deutsche Bahn, because it was much cheaper than a ticket from ÖBB.
You must make some preparations for a 7 long hour train ride. Enough food and water are mandatory. I calculated with 2 liters of water. As it turned out, it was barely enough. Till the end of journey I had reserves of food. The train was really confortable. It was a direct connection between Budapest to Frankfurt. No transfers had to be made.
If you make such a long train ride, you should look around in the train. IC trains look nice and shiny. You can find so many different passengers. Some people use notebook, music player, read books. One mom had a fight with her 11 yo children… for hours. Arabean girls with beautiful curvy hair, some people had picnic. Very various.
I can adapt myself to other people, only one thing bothered me. A lot. Wearing a mask. It feels like you are driving a car and you turn on the air circulation in the car. After a while the oxygen level will be reduced and the CO2 level will emerging. You will be sleepy, faint, you can't breath easily anymore. I think wearing a mask for a prolonged time is absolutely not healthy.
The seat had everything you wish for. Dining plate, electric plug for your device. There was even a trash can under the seat. I barely noticed it, it was faded in the background. I arrived in Stuttgart at 11 pm. The main train station is under construction. During an ongoing project, it will be lowered down under the ground. For only 200 million Euro. Deadline for the project is 2025.
We visited a nice city park on saturday. After that some preparations for the birthday party must have been done. My cousin is looking forward to his third X. He has left only a couple of years of his twenties. The boozle collection was frightening. I joined in tha party with a good hungarian spiritouse (pálinka). It fell among the first. We had gin, Jäger, beer, vodka… this night was mixed up really well! Fried fries were popular. The salty meat was less popular, but it absorbed the bad effects of alcohol better. The guests could fine salat and awesome croatian rice in the kitchen as well. You can find a recipe here: [LINK]. You must try it at home!
In the next morning I was able to stand up without any problem. It was a good sign. I was pretty gassed and a little bit dizzy though. My fellow passengers didn't like that, but there was nothing I could do against it.
The party was really cool… Until we visited the croatian restaurant nearby, and drank 2 short drinks. After that I could not drink enough of water for diluting purposes. One guest drank too much and the others went home shortly as well.
Our first tip led us to the TV-tower of Stuttgart. I checked out a few programs before the trip. This was one of them. It is a solid construction. It is advertised as the First. Many towers were based on it later on. With a 2017 meters of height there is no reason to be ashamed. The 360 degree platform has a height of 150 m. This is the only open section for the crowd. The view is spectacular. It was enjoyable even on a colder (but bright) autumn day. No wonder that this tower belongs to the top 10 attractions in Stuttgart.
After the active programm we made a trip to Metzingen, where the Outletcity was open, despite the fact that it was Sunday.
I haven't seen so many people in such a "small" area since 2019. Fortunately the most shops were open, so people weren't so tight to each other. And you must ask the question: don't people have a better thing to do on Sunday afternoon? Of course were part of the mass too. I got a nice casual looking shirt at the Espirit store. It was white with tiny gray dots. How often do I visit this place? I had to buy something. This was nice looking and had good cutting for my bodyshape.
You can buy most things for outlet-price. They are not cheap at all, but if you want to buy something, you can spare a couple (10-20) of bucks. We also tested the local gastronomy. The calories burned by the shopping fewer should be replaced. That was the first time I eat Maultasche in sandwich and we found a good money/value chinese restaurant, where we bought noodle-chicken box. I think I wasn't skilled for using chopsticks properly, but I managed to gobble everything up.
For evening program I watched some Netflix. When I was a student, I tried it for a while. It was not so popular like today. They weren't lazy in the last 6 years and the platform grew up.
I was all on my own on Monday and I deceided to go for a bicycle ride. I was not able to use the app (I think German nummer is mandatory). But I got a bike with some help.
The bike was an interesting one. This was the first time I rode with pedelec. It had a mid-engine, gear shifting system and mechanical disk brakes. It felt heavy, but after the engine turns on, you will forget that. No wonder that this type of bicycle is so popular in the west. It costs about two times as much as a normal bike. It it wouldn't be much more expensive, It would spread quicker in Hungary. It is dreamful for commuting. For sport purposes… I am not convinced. If I become older I am sure I will get one for myself. Maybe my brother could use it better and he would have the motivation to go out more often.
The gearshifting worked great. I have been looking at gearbox bikes a lot lately (Pinion). I think it is a very good idea for mtb riding. You don't need to worry about the rear derailleur or lube the chain.
Those things are practical for multiple day trips. One of the drawbacks of the technology is the price. You can many cogs, chainrings, and chain for one gearbox system.
The mechanical disk brakes were nice too. They might be not so useless as the reviews tell you. After I get used to the bike and enjoyed the view of Neckar, I went to Ludwigsburg. The castle was monumental. After the short castle visit, I followed the cycling paths to Zuffenhausen. I left the bike there. The batteries almost died to the end of the ride. I have left only 17% capacity in the battery.
We made a walk in the city at night. It was monday, so the city was half-dead, but the restaurants were almost full.
In the next morning I was in hurry. My train departed on 7 AM from the main train station. My cousin woke me up a bit late. I took an U-Bahn to the Hbf and I followed/ran after the colored lines, which lines led me to the platforms. I am not an accurate man for sure. I noticed one thing on the train. I missed the sun and the daylight. The sun rises a 30-40 minutes later than in Hungary. I could barely see the landscape till 8 AM.
I left a lot of cities/towns during the trip. I could have gone for sightseeing… Ulm, Augsburg, Munich, Salzburg, I don't know even Vienna very well.
Unfortunately you can't really get familiar with your neighborhood, if you sit in an office the whole day. But if you are looking for a part time job, you won't really have money for traveling. This is always a compromise. Either you have more free time or more money.
I think the trip was great. The weather was perfect. You can hardly get such sunny days even in the summer. I think my next longer adventure will be in the spring. The destination might be Croatia or Germany again.