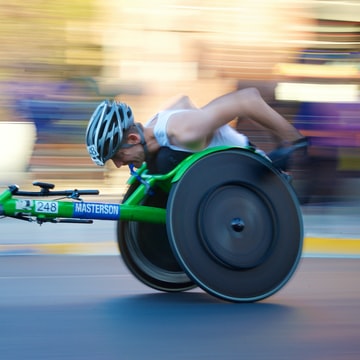 Unfortunately my guess was confirmed. Replacing a brake hose is not an easy task. You need tools and time. The bike industry take over/make a lot of stupid ideas. Hidden wiring for a bicycle frame is nogo. There are no benefits. You can't clean i, because you don't have access. The brake must be bled after replacing the cable. Of course people on the marketing side tell you that it is an awesome feature, they make your bike look cleaner. I put in the brake hose a shifting cable to use it as a guide then I removed the old brake hose. I tried to guide it through the frame, but I wasn't succesful. The shifting cable slipped out of the brake hose and stuck in the frame.
I tried to pull it out and choose an another strategy, but the shifting cable got stuck too. I was so clumsy that I loosed the other end as well. So for the next step I need to remove the cranks and take out the bottom bracket (PF type). I could do that with simple tools, but I couldn't mount it back. I ordered a couple of things. And the brake olives… I thought that they are reusable on Sram brakes, but it wasn't true. So I need a couple of olives (red colored).
After the bad news, I could make some progress. I switched steatpost from the stock alu to S-Works with Zertz-insert. It is not really light because of the insert, but the weight difference is noticable. At first I wanted to buy Chinese carbon parts, but I looked around and I found S-Works parts. They look cool on a Specialized bike. My first S-Works part on the bike was a stem. The handlebar ist a carbon flatbar with 700 mm width. I always found the 720 mm handlebar too wide. The barends made the bar more comfy, but I often got stuck in the basement. I am looking forward to test them on the field and feel the difference between carbon and alloy. I think the bike became a bad-ass-race-machine with the Fox fork, 4 piston brakes and carbon cockpit.
06.12.2021 UPDATE: I made a dump mistake. I bought wrong frame. I didn't check carefully the mounting points of the frame. The Shimano motors have different motor mounts. Fortunately I was able to change the frame to a good frame. The change caused some compatiblity problems. Although the frame has a really nice rainbow blue color, it uses different standards. It is a GT ePantera Dash 27,5+ frame from 2017. Thankfully the 29er and 27,5+ front ends are identical.
The headset is different. It has ZS (Zero Stack) press fit system instead of integrated bearings. The rear end has a quick release with boost spacing (5×141 mm). I have never heard about this. I did some market research and I found out that the end caps on DT Swiss hubs are interchangeable. I was looking for a DT Swiss rear wheel in my area. I found one, but I had to buy the complete wheelset. I decided to buy it, because I am not really satisfied with my 29er Stumpjumper. I want to mount the front wheel on this bike and see how it rides. So I will have a back wheel and I ordered the TA to QR adapter from DT Swiss. I will use my old Epic HT 29er front wheel. That means the bike will be a mullet. 2,4" tire front and 2,8" tire back. It's a little bit odd, but the motor will help pedaling, so why not. The old wheels from the Stumpjumper will be the second wheelset of my Epic HT with muddy tires.
They are in a bad shape, but I can use them with inner tubes. Thus the rear wheel has a SRAM rotor, so I can change the wheels without adjusting the rear derailleur (lowest cog will be 10, not 11). In the end I will have a good and a bad rear wheel for sale. I had to order a couple of discs for the brakes. Unfortunately the budget E-Bike will be more and more expensive. I will reach sonn the 1800 €. I am at 1600 € and still counting. For example the Di2 cable from the motor to the handlebar was too short, I had to a buy a longer one.
It makes things worse than I cut one of my fingernails with the wheel. It was a pretty painful. I make a pause for 1-2 weeks and wait for my delivery and for my nail to grow back again. I lost ⅔ part of the nail.