Jewelry is not very popular among men. Men can barely wear jewelries in public. Women have way more opportunities, and they can wear some ornaments more often.
Basically two types of jewelry are for men avaiable: wedding rings and watches. I don't have any personal experience with rings (yet), I am more competent with watches.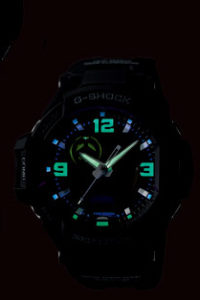 I wore my brother's golden bracelet in 2017. Since I have a thin wrist, a couple of chain-links had to be taken out. The bracelet was mostly a permanent wear. I think it was a good jewelry. It pumped up a little bit my apperance. Once I have almost lost it in the middle of a forest. After that incident I deceided to move to an another jewelry.
The descendant of the bracelet was an activity tracker. It counted the daily steps and distance, and it meassured the puls with a green laser every 15 min. It did cost about 25 $. It took me quite a while for me to get used to it. I was often struck in something. This "watch" was definitely good for training my consciousness. It was cheap, so it didn't hurt me so much if it has scratches.
The next step was in 2019. For my birthday I have got (bought second-hand) a G-Shock watch in Pecs. This watch is in an another price category (170 $). I don't have any information about the original price. It was a love at first glance situtation. The watch is cleverly fabricated. The G-Shock series is known for its impact/water/everything resistance. I really need those parameters, because I know myself well.
The watch has some basic functions: stopwatch, timer, alerm, and some extras: world clock, backlight (the clockwise it's longer visible due to it's fluorescent coating), compass and an analog-digital twin display. That means you can read the time with a single glance. At night you must use your brain, because the digital display is not visible.
I really liked the idea of this special twin display. Last but not least was the blue design absolutely mindblowing. I have this watch for 2 years. The display has some strange calm effect on the mind. You look down on your wrist and it gives you pleasure.
I could only mention one drawback. The watch takes it's place in every direction. It's quite thick and it's has a large diameter. Sometimes even my trained subconscious runs into obstacles like doors.
I could not image a better watch. I had to replace my batteries. It uses strange button cells and you need some items (small screwdriver and silicone grease) if you want to replace them on your own. Sometimes you have to give some love for your watch.
Now I am not interested in any other jewelry. I find tattoos cool on other bodies, but I wouldn't make one for me. The technic if pretty brutal. You can find slowmo videos in the internet. You can see how the sharp needle penetrates the skin over and over again. It's longlasting, but you have to endure pain from hell. Piercings are better in my opinion. If you are bored, you can get them of easily and their wound will heal up quickly.